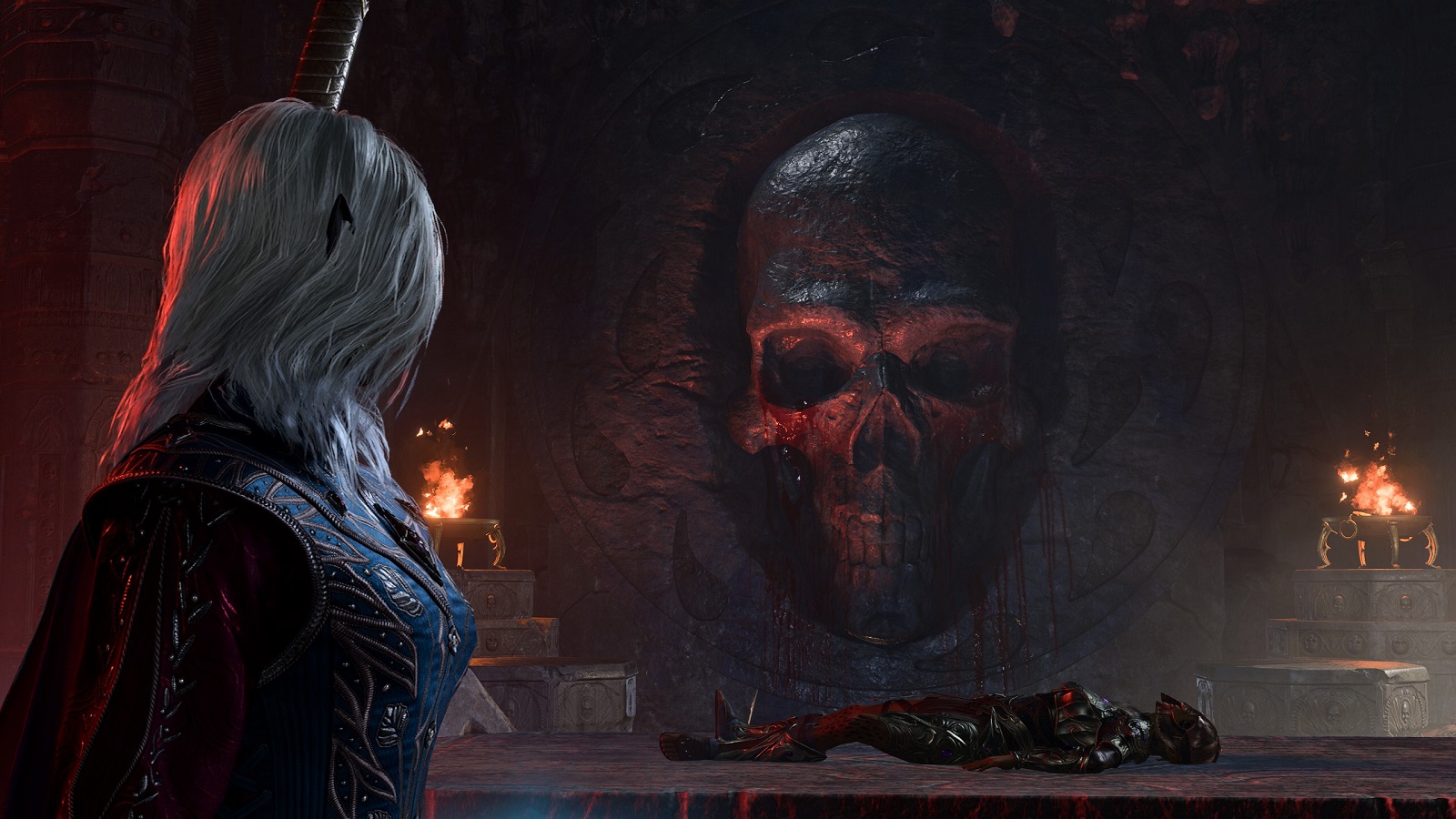 Организаторы Golden Joystick Awards 2023 объявили о страте голосования на премию. Всего игрокам доступно 17 категорий, а проголосовать за понравившиеся варианты можно на сайте GamesRadar (регистрация не требуется). Собирать голоса посетителей будут до 20 октября 2023 года.
В числе лидеров сразу две игры — Baldur's Gate III и The Legend of Zelda: Tears of the Kingdom, у которых по четыре номинации. По три номинации — у Starfield, Hi-Fi Rush и Street Fighter 6, ну, а остальные игры получили две или только одну номинацию. Также доступна и категория «Самая ожидаемая игра' — в ней игроков ждёт сразу двадцать позиций.
Организаторы отдельно подчеркнули, что ряд игр, вроде Assassin's Creed Mirage или Alan Wake 2 не попал в список из-за того, что они ещё не вышли. Однако проголосовать за них можно будет с 23 октября по 27 октября — когда запустят номинацию «Лучшая игра года». Итоги же мероприятия подведут 10 ноября 2023 года.
А вот и сами номинаци:
Игра года на PC:
Baldur's Gate 3;

Dave the Diver;
Игра года на PlayStation:
Street Fighter 6

Humanity;
Игра года на Xbox
Starfield;

Chants of Sennaar;

Hi-Fi Rush;
Игра года на Nintendo Switch:
The Legend of Zelda: Tears of the Kingdom;

Fire Emblem Engage;

Metroid Prime Remastered;

Fae Farm;
Студия года:
Larian Studios;

Digital Eclipse;

Nintendo EPD;

Mimimi Games;

Remedy Entertainment;

CD Projekt RED;
Лучший звук:
Hi-Fi Rush;

Bomb Rush Cyberfunk;

Starfield;

The Legend of Zelda: Tears of the Kingdom;

Final Fantasy 16;
Лучший сюжет:
Baldur's Gate 3;

The Cosmic Wheel Sisterhood;

Armored Core 6: Fires of Rubicon;

PARANORMASIGHT: The Seven Mysteries of Honjo;

Star Wars Jedi: Survivor;
Лучшее коммьюнити:
Baldur's Gate 3;

The Legend of Zelda: Tears of the Kingdom;
Лучшее DLC:
Power Wash Simulator DLC;

The Elder Scrolls Online: Necrom* The Case of the Golden Idol Mysteries: The Lemurian; Vampire and Spider of Lanka;

A Little to the Left: Cupboards & Drawers;
Лучшее «железо»:
PlayStation VR2;

Turtle Beach Stealth Pro Headset;

Alienware 34 AW3423DWF;

Nitro Deck;

ASUS ROG Strix Scope II 96;

Samsung 990 PRO;
Лучшая инди-игра
Dave the Diver;

Pizza Tower;

Dredge;

Cocoon;

Viewfinder;
Лучшая многопользовательская игра:
Diablo IV;

Street Fighter 6;

We Were Here Expeditions: The Friendship;
Лучший визуальный дизайн:
Baldur's Gate 3;

Starfield;

Hi-Fi Rush;

Viewfinder;

Street Fighter 6;
Лучшая поддержка уже вышедшей игры:
Лучший трейлер
Лучшая VR-игра:
C-Smash VRS;

Synapse;

Vertigo 2 VR;

F1 23 VR;

The Light Brigade;
Самая ожидаемая игра
Everywhere;

Bulwark: Falconeer Chronicles;

Pacific Drive;